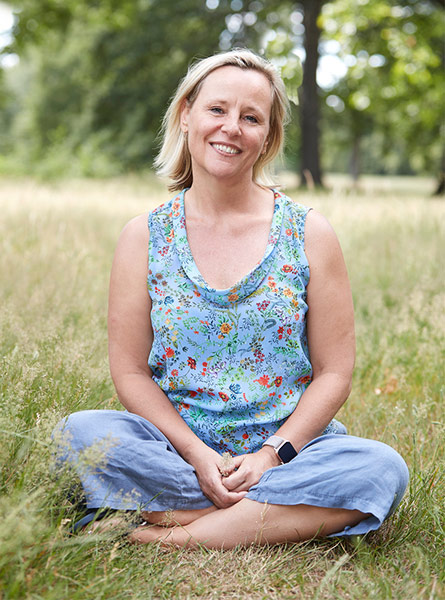 I was educated in Slough and Eastbourne, then at the Universities of York, Strasbourg and Nanjing. This weird and wonderful mix somehow led to acceptance on the BBC's Graduate Training Scheme and work on a multitude of varied programmes including Watchdog, Live and Kicking, Bookworm, QED, One Foot in the Past, and Rolf's Amazing World of Animals (less said about that the better nowadays).
Eighteen years in the TV industry passed, during which life in the BBC gave way to the more exciting freelance world, and to varied contracts with C4. Directing on Location, Location, Location and Grand Designs led to more property involvement when I was promoted to the role of Series Producer on Property Ladder. With far less logical progression this then somehow led to my Series Producing the very far from property-related shows, How to Look Good Naked and Embarrassing Bodies.
Although I loved directing and producing TV, after eighteen years in the industry (and having seen far more naked bodies than I ever thought possible in a work, or indeed any, context) I felt the need to try something new. I was drawn to a second career in a field I had benefited from personally and had always been fascinated by – psychotherapy.
I re-trained as an integrative psychotherapist, gaining an MA, a Diploma in Counselling and an Advanced Diploma in integrative psychotherapy from The Minster Centre in London. Along the way (psychotherapy being a very long, if rewarding, 6-year training) I also managed to carve out time for two other freelance careers – as travel journalist and yoga teacher.
Once fully qualified as a psychotherapist I started a private practice, seeing clients with any manner of issues including dissociation, eating disorders, anger, anxiety, depression, relationship issues, and of course bereavement – the one thing none of us can ever avoid, as I was soon to discover myself.
Before long I was able to combine my two careers – therapy and yoga – by training in "Trauma Sensitive Yoga", a specialised type of yoga, rooted in therapeutic trauma theory, and focused on helping those suffering from PTSD and other complex traumas to regain a relationship with their bodies. I began using this knowledge of the embodiment of trauma, and my yoga experience, to teach workshops to other therapists.
When my husband Bill died I put my psychotherapy practice on hold in order to grieve, and to write first Languages of Loss and then A Grief Companion. My third book is underway, and I continue to write for various publications. I now combine writing with a return to private practice and to teaching, including teaching grief workshops – aimed both at therapists working with the bereaved, and for those who are themselves grieving, or supporting someone who is grieving.
For more information regarding my work as a therapist and tutor, please fill in the contact form. For any enquiries regarding literary events, please contact my agent Jane Graham Maw at Graham Maw Christie.