Psychotherapy
Sasha is currently on sabbatical from her private practise. However, she is still leading group workshops on self-care, yoga and therapy, Trauma Sensitive Yoga, and grief. See below for upcoming workshops or fill in the contact form if you would like more info.
Sasha has an MA, a Diploma in Counselling and an Advanced Diploma in integrative psychotherapy from The Minster Centre.
She is a qualified Yoga Alliance and BWY registered yoga teacher and has done the Boston Trauma Centre's 5-day residential Trauma Sensitive Yoga training in Kripalu. If requested (and only if requested), these can be incorporated into her work with her psychotherapy clients.
I have recently participated in a workshop about loss with Sasha Bates ahead of the publication of her book, Languages of Loss.
As a therapist, working with bereaved clients, I wanted to learn what is often the hardest challenge of all: finding the language around grief, death, loss and bereavement.
Sasha shone a tender and hopeful light through the dark clouds of this painful topic. In her respectful, humorous, intelligent and honest manner she deeply engaged a room full of people who laughed, cried, opened up and shared their experiences too.
Sasha taught us not to shy away from the topic and to invite any feelings and emotions into the dialogue. She shared with us her own experience of coping with loss through poems and intimate personal journaling.
I want to wish you Sasha good luck with your book and in your healing and inspirational journey.
Sharon Kaplansky, psychotherapist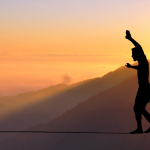 Sasha Bates Creative ways to explore grief – Workshop  "Finding Creative Ways to Express Grief" –  my next online, one-day workshop for therapists will take place on Saturday, 10th...
read more
To book Sasha for any teaching or group events, please complete the form below: